Empower your Customer Success Team
Automated Gift Sending Service for your Customer Success Team
Welcome to our automated gift sending service! We understand the importance of showing appreciation to your clients, which is why we offer a hassle-free solution to send partner gifts for various occasions. Our service allows you to easily select and personalize gifts, and we'll take care of the rest - from packaging to delivery.
Wide range of human-centric products
At our company, we take pride in offering a wide range of human-centric products that cater to your unique needs and prioritize the comfort and well-being of your clients
.
Customized with your logo and brand identity
We understand the importance of branding and offer customized products that align with your logo and brand identity. Our team of experts works closely with you to design and create products that leave a lasting impression on your clients.
International shipping and affordable warehousing
We offer affordable warehousing solutions and international shipping services that cater to your business needs. With our efficient shipping processes, we ensure timely and cost-effective deliveries to your customers worldwide.
Join companies that empower their Customer Success teams Maramio gifting platform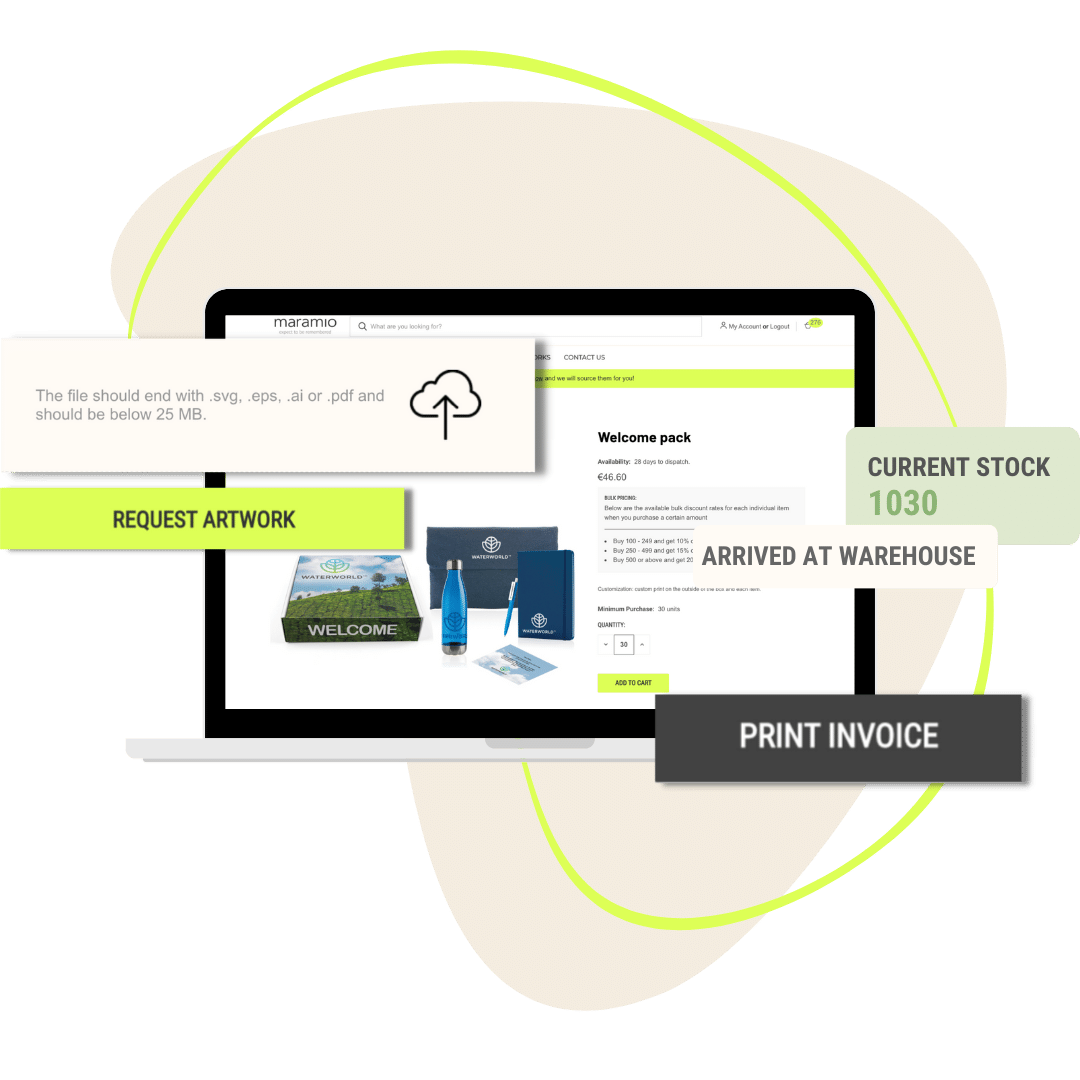 Unload your Customer Success Team

Choosing the perfect gift for clients or business partners can be a time-consuming and challenging task. That's why Maramio has already curated a collection of great gifts that are suitable for different occasions and budgets. Whether it is client thanks you gift o of the year client appeciation - we have you covered.
Human-curated gifts for customers that match their company values

We offer a personal support service that connects you with a human curator who can help you select the perfect gift for your clients or business partners. By prioritizing human-centric brands as our suppliers, we can ensure that our gift collections reflect our values and support a better future for people and the planet.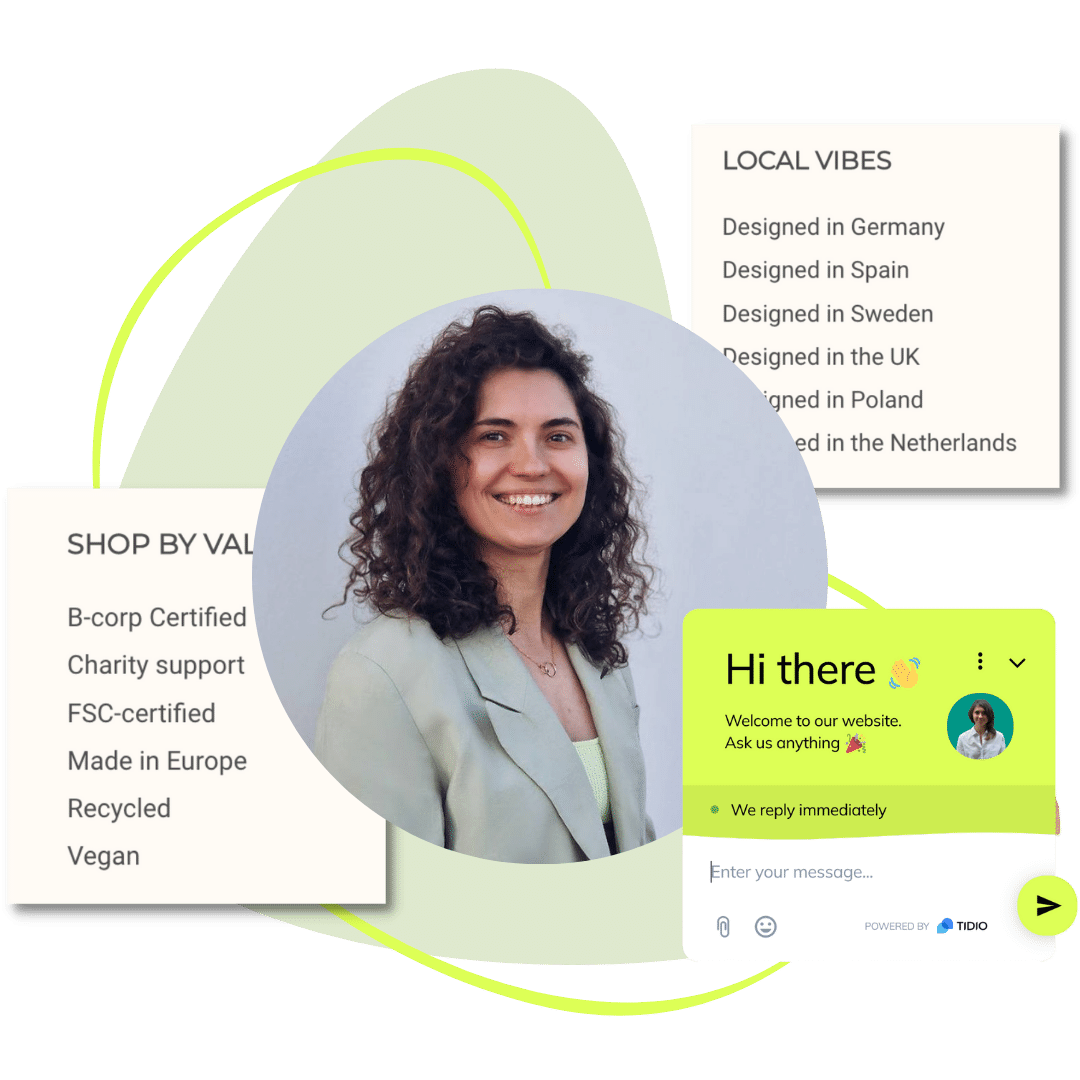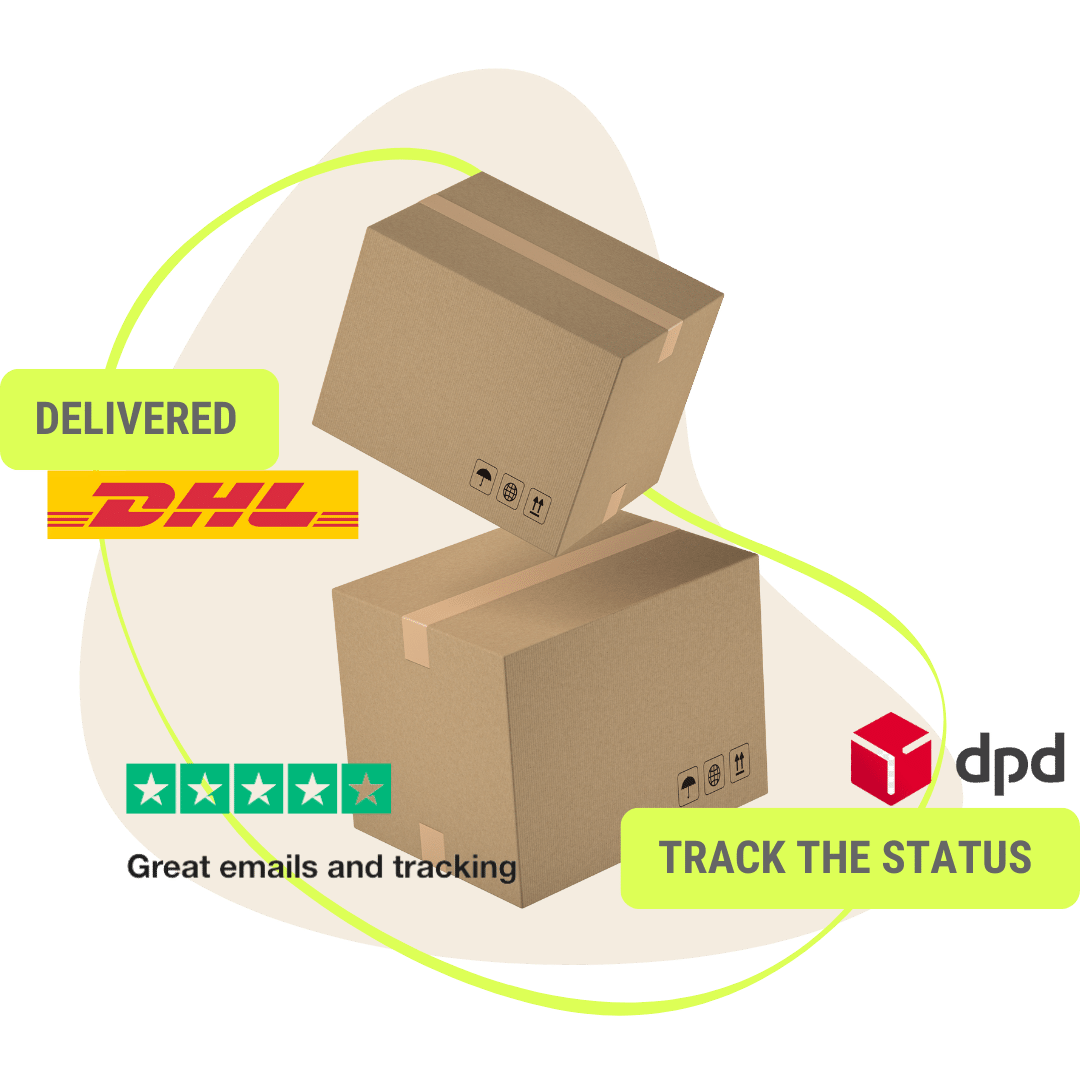 Affordable European delivery with flexible pricing

With our unbeatable prices, you can enjoy cost-effective shipping options that can fit your budget and needs. Moreover, we use a flexible pricing system that allows you to pay only for what you use. The cost automatically adjusts as stock levels change, ensuring that you never pay more than necessary.
Loved by Customer Success Teams and their Clients


Quick, reliable & qualitative

I ordered 70 backpacks with a logo print as corporate gifts, and the customer service was quick and very kind. They provided visual mockups to check the final result and also suggested printing in another area that would fit better with our logo, without charging extra even though it was more expensive. The backpacks are from Ucon Acrobatics, so they are of high quality, and the printing process was done carefully, resulting in an excellent final product. I am fully satisfied and highly recommend this service!
Amazing products & customer service

We are extremely satisfied with Maramio's service. We would recommend their services not only for their products, which are of very good quality, but also for their exceptional customer service. The team is quick to respond, efficient, flexible, and offers excellent ideas and solutions, especially Maria, the Maramio person we were in contact with throughout the entire process. Thank you for everything, Maria!
The product we received was excellent and the delivery was in excellent condition.
At least I think it was excellent since I don't remember much.
Review source: Trustpilot
Client gift ideas kick-off
Step 1 - Find the occasion
There are many occasions throughout the year when it may be appropriate to give business presents to clients or partners, including national, professional, or corporate holidays, client birthdays, anniversaries of a business relationship or partnership, special events and major milestones, or simply as a thank you gesture with no particular occasion.
By grouping customers with common characteristics, you can tailor the gift to their preferences and needs, which can increase the perceived value of the gift and show that you value and understand their business.
Set the budget for each group. Targeting specific groups of clients can help you choose gifts that are appropriate for their level of business, which can help you avoid overspending and allocate resources more effectively.
Whether you choose to send a single branded item or a swag gift box, you can do so from our warehouse on-demand, with international delivery to your client's office or home address.
Tip! If you need a good reason to demonstrate appreciation to your customers - spring is a perfect time. Various sources insist on celebrating International Client's Day on the 19th of March. Customer Appreciation Day is a bit confusing as there are two dates to choose from the 18th of April or the third Friday in May (19th of May in 2023).
Choose your client gifts with Maramio now!
Find your perfect client gift with Maramio! Browse our catalogue or contact us for personalized assistance.